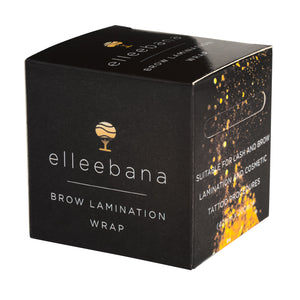 Elleebana Brow Lamination Wrap
Elleebana's 42mm x 200m clear plastic wrap is designed to assist in the heat retention during processing of brow lamination lotions.  It is also useful for topical application of numbing cream before permanent make-up services.  The clear plastic size enables ease of service without the need to cut or custom cut the wrap per client.
****Cutter included inside the box**** Glue cutter to outside of box below the slot opening where wrap is dispensed.